---
Welcome to a new year at Olive Tree Bible Software! We're happy to kick off 2009 with some substantial developments: original languages for iPhone, new developments for the ESV Study Bible, Grudem's Systematic Theology for Palm, Windows Mobile/Pocket PC, BlackBerry, and iPhone, and more new titles for BibleReader 4.0. The BibleReader 4.0 library is now over 160 titles! See this list at OliveTree.com to browse them all.
Start off the new year with a free daily devotional: Daily Light Devotional (KJV) is now available for iPhone, BlackBerry, Palm, Symbian, Windows Mobile/Pocket PC, and Windows Mobile Smartphone. Daily Light will be free for the entire month of January.
---
Greek and Hebrew for iPhone
For all the biblical scholars and original language students, for Greek and Hebrew enthusiasts, and everyone else passionate about learning to read the Bible in its earliest written forms—this BibleReader update is just for you!
Olive Tree's latest update to BibleReader for iPhone lets you read the Bible in beautifully rendered Greek and Hebrew. Version 4.04 of BibleReader for iPhone includes Greek and Hebrew fonts and functions, so you can read and search the Bible in original languages—as well as begin to transfer your Olive Tree original language library to your iPhone, as more Greek and Hebrew resources are converted for BibleReader 4.0.
Currently, there are two original language titles available for iPhone: Biblia Hebraica Stuttgartensia (BHS/HMT, Hebrew Old Testament) and Greek New Testament (Nestle-Aland 27). You can purchase them now from OliveTree.com. Or, if you've purchased these two titles in the past, you can now download them onto your iPhone from your Personal Library. When you access your Olive Tree Account from your iPhone, you should see BHS/HMT and GNT NA27 in the list of your titles available for download. Need instructions on how to do this? Find out more here.
But remember—before you can use these original language resources on your iPhone, be sure to update your BibleReader App. Check the version number of BibleReader Apps at iTunes (look for Version 4.04 and higher) or look on our iPhone information page to see which BibleReader Apps are Greek and Hebrew enabled. The Free BibleReader is Greek and Hebrew enabled, so you can always download it from iTunes at no cost!
Screenshots of Greek and Hebrew on iPhone
| | | | |
| --- | --- | --- | --- |
| Genesis 1:1 in Hebrew | Matthew 1:1 in Greek | Greek Search Function | Greek Search Results |
To read a user review about BibleReader's original language features on iPhone, take a look at "BibleReader beta watch: reading the BHS".
Note for BlackBerry users: Greek and Hebrew fonts and resources are not available for BlackBerry yet. Our engineers are currently working on this. Original language resources will be available for BlackBerry later in 2009!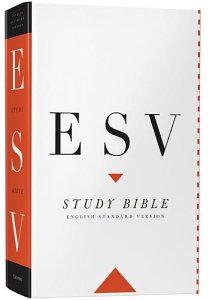 The mobile version of the ESV Study Bible continues to be one of our most exciting recent releases! Here are the latest developments:
Crossway Books & Bibles, the publisher of the print version of the ESV Study Bible, had this to say about our mobile release at Crossway's ESV Blog.


What do users think of the ESV Study Bible? Find out Roger Overton's opinion about ESV Study Bible on BlackBerry, at The A-Team Blog: "Software Review: ESV Study Bible by OliveTree (Blackberry)". It's a thorough reivew, with screenshots and plenty of description. Thanks for taking the time to review this book, Roger!


Files for the ESV Study Bible have been updated! If you've already purchased the ESV Study Bible, be sure to log in to your Personal Library at OliveTree.com—or directly from your mobile device, if you are using a BlackBerry or iPhone—and download the updated files for free, for an improved reading experience!
Olive Tree's mobile version of the ESV Study Bible contains all the notes, articles, cross references, pictures, tables, and maps of the print version! It is currently available for iPhone and iPod Touch, BlackBerry, Palm, Windows Mobile Professional, and Windows Mobile Classic (Pocket PC). Support for Google Android is planned for later in 2009. If you haven't yet heard about this great Bible study resource, click here to find out more!
NASB Bible Bundle For Sale on iTunes
A new iPhone Bible bundle is now available for sale on iTunes! The NASB Bible Bundle is offered for $49.99. These titles are also for sale individually at OliveTree.com, but when you purchase the bundle, you save 46% off the list price for individual items. The NASB Bible Bundle includes the following resources:
NASB - New American Standard Bible
NRSV - New Revised Standard Version Bible
NLTse - New Living Translation Bible, second edition
KJV - King James Version Bible
BKC - Bible Knowledge Commentary
MHC - Mathew Henry's Concise Commantary
JFB - Jamieson, Fausset, and Brown Commentary
Meet Olive Tree Face-to-Face at the Christian Book Expo
Sponsored by the Evangelical Christian Publishers Association and completely open to the public, the Christian Book Expo is the first event of its kind. It will gather print publishers, electronic publishers like Olive Tree, authors, ministries, booksellers and more—all for the purpose of reaching the largest audience possible with the life-changing message in Bibles, books, and other Christian resources. The Christian Book Expo is March 20-22 in Dallas, Texas at the Dallas Convention Center. We'll be there . . . will you?
---
Featured Releases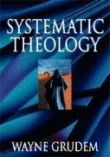 Grudem's Systematic Theology - New for iPhone and BlackBerry!
Throughout history, systematic theology has been organized around the "big" topics of Christian faith: the Word of God, salvation and redemption, and Jesus Christ. In Systematic Theology, Dr. Wayne Grudem, professor of Bible and theology at Phoenix Seminary, begins by collecting and understanding all the relevant passages in the Bible on various topics, and summarizing their teachings clearly.
Dr. Grudem offers a contemporary approach, clearly explaining the scriptural basis for important Christian doctrines, keeping specialized vocabulary and technical terms to a minimum, and addressing topics of current interest to the church. He writes in a friendly tone that appeals to the emotions and the spirit—not just the intellect. He also takes an approach that includes the whole life of faith, offering frequent applications to modern liviing and resources for worship with each theological topic.
Systematic Theology comes with the complete text of the ESV Bible—the Bible translation that Dr. Grudem himself helped to translate—as well as bibliographies with each chapter that cross-reference subjects to a wide range of other systematic theology texts.
Grudem's Systematic Theology is now available for iPhone, BlackBerry, Palm, and Windows Mobile Classic (Pocket PC), Windows Mobile Smartphone, and Symbian. Click here for more information.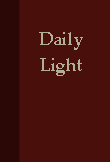 Daily Light is a devotional classic, offering readings for morning and evening of each day of the year that are composed entirely from the words of the Bible in the King James Version. Each reading is focused on a particular Bible verse, with additional verses collected around that day's theme. Thus, the collective light of God's Word is brought to bear on each theme, and offered for meditation and contemplation. Mobile format makes this devotional particularly convenient to use each day!
Be encouraged throughout 2009 with daily readings from scripture. Daily Light Devotional (KJV) is now available for free download for iPhone, BlackBerry, Palm, Symbian, Windows Mobile/Pocket PC, and Windows Mobile Smartphone. It will be free through the entire month of January.
Interested in other Olive Tree daily devotionals? Find more below.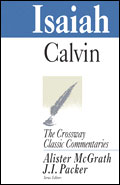 Crossway Classic Commentary (18 volumes available individually)- New for iPhone and BlackBerry!
The Crossway Classic Commentary Series is a collection of book-by-book biblical commentaries covering the Old and the New Testaments, written by intellectual and spiritual giants of the Christian tradition and carefully translated and adapted for the modern reader. Authors include distinguished historical ministers, preachers, and scholars such as Martin Luther, John Calvin, Charles Hodge, Matthew Henry, and many more. Choose from 18 volumes on different books of the Bible! See below for links to individual titles.
Interested in buying the bundle that includes all 18 Crossway Classic Commentary titles? It's available for Palm, Windows Mobile/Pocket PC, and Symbian here, but the bundle is not yet ready for iPhone and BlackBerry users. If you use BlackBerry or iPhone and want to purchase the bundle, at a savings of save 51% from the list price of individual titles, wait for several more weeks. We'll have it available soon!
---
Check out these Olive Tree resources . . .
Daily devotionals on your mobile device can be read anywhere—on the bus, standing in line, on your coffee break, anywhere you have a spare minute! If devotionals help you in your walk with God, Olive Tree wants to make it easier for you to use them! Click individual titles to see what's available for your device.



The Crossway Classic Commentary Series includes 18 volumes of commentary on selected books of the Bible by some of the most renowned preachers, ministers, and scholars in Christian history. These titles are available for iPhone, BlackBerry, Palm, Windows Mobile, and Symbian.



OLD TESTAMENT
NEW TESTAMENT



Remember to browse our Free Resources:


---
Thinking of trying BibleReader on your new BlackBerry? Check out the new installation instructions on the Olive Tree site. It has detailed instructions, along with screenshots for each step, to make installing BibleReader on your BlackBerry even easier!
Each step of installation has clear instructions and includes a screenshot to show you exactly what to do.
See the complete BlackBerry installation instructions here.
We hope you enjoy BibleReader 4.0 on BlackBerry, and be sure to let us know your comments or questions at the BlackBerry forum.
As a reminder, a beta version of BibleReader for BlackBerry Storm is now available! If you are a tech-savvy user who enjoys new programs and is comfortable giving feedback and reporting bugs, try the beta Reader for BlackBerry Storm. Be sure to post your feedback at the BlackBerry forum!
Sincerely,

~The Team at Olive Tree