A Hunger For God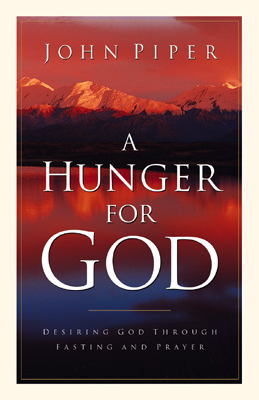 Available for: iPad, iPhone, Android, Mac, Windows Desktop and Windows Store.
A Hunger For God
Publisher: Crossway
Publisher: Crossway
The appetites of our beings do much to determine the directions of our lives. If we crave anything--be it food, power, or prestige--we exclude the most essential appetite of our lives, A Hunger for God. In this eBook, John Piper encourages us to take a "simple fast: 'This much, O God, I want you.'" Fasting has a specific place in our lives--the exclusion of other desires. Thus, fasting is not just about abstaining from food; it is also excluding our other desires to strengthen the desire for God. Between severe asceticism and self-indulgence "there is a path of pleasant pain." It is the path that Paul took in Phillipians 3:8, "I have suffered the loss of all things and count them but rubbish in order that I may gain Christ." That is the path this book leads and guides us on.
John Piper, Pastor for Preaching and Vision at Bethlehem Baptist Church in Minneapolis, Minnesota, since 1980, is a respected theologian and author. He is the author of over 30 books, of which more than two million copies have sold.
ISBN: 9781433517846