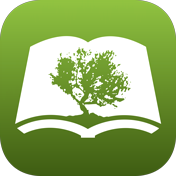 Olive Tree Bible App
---
Colossians 2:1-2

New International Version (NIV)
2 I want you to know how hard I am contending(A) for you and for those at Laodicea,(B) and for all who have not met me personally. 2 My goal is that they may be encouraged in heart(C) and united in love, so that they may have the full riches of complete understanding, in order that they may know the mystery(D) of God, namely, Christ,
---
New International Version (NIV)
Holy Bible, New International Version®, NIV® Copyright ©1973, 1978, 1984, 2011 by Biblica, Inc.® Used by permission. All rights reserved worldwide.