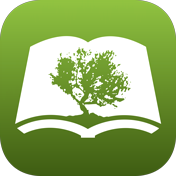 Olive Tree Bible App
---
Romans 3:29-31

New International Version (NIV)
29 Or is God the God of Jews only? Is he not the God of Gentiles too? Yes, of Gentiles too,(A) 30 since there is only one God, who will justify the circumcised by faith and the uncircumcised through that same faith.(B) 31 Do we, then, nullify the law by this faith? Not at all! Rather, we uphold the law.
---
New International Version (NIV)
Holy Bible, New International Version®, NIV® Copyright ©1973, 1978, 1984, 2011 by Biblica, Inc.® Used by permission. All rights reserved worldwide.