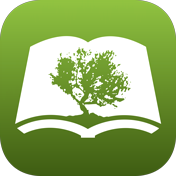 Olive Tree Bible App
---
1 Corinthians 15:4-10

New International Version (NIV)
4 that he was buried,(A) that he was raised(B) on the third day(C) according to the Scriptures,(D) 5 and that he appeared to Cephas,[a](E) and then to the Twelve.(F) 6 After that, he appeared to more than five hundred of the brothers and sisters at the same time, most of whom are still living, though some have fallen asleep.(G) 7 Then he appeared to James,(H) then to all the apostles,(I) 8 and last of all he appeared to me also,(J) as to one abnormally born.
9 For I am the least of the apostles(K) and do not even deserve to be called an apostle, because I persecuted(L) the church of God.(M) 10 But by the grace(N) of God I am what I am, and his grace to me(O) was not without effect. No, I worked harder than all of them(P)—yet not I, but the grace of God that was with me.(Q)
---
New International Version (NIV)
Holy Bible, New International Version®, NIV® Copyright ©1973, 1978, 1984, 2011 by Biblica, Inc.® Used by permission. All rights reserved worldwide.