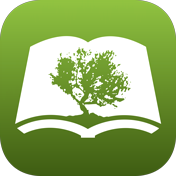 Olive Tree Bible App
---
1 Kings 7:1-7

New International Version (NIV)
Solomon Builds His Palace
7 It took Solomon thirteen years, however, to complete the construction of his palace.(A) 2 He built the Palace(B) of the Forest of Lebanon(C) a hundred cubits long, fifty wide and thirty high,[a] with four rows of cedar columns supporting trimmed cedar beams. 3 It was roofed with cedar above the beams that rested on the columns—forty-five beams, fifteen to a row. 4 Its windows were placed high in sets of three, facing each other. 5 All the doorways had rectangular frames; they were in the front part in sets of three, facing each other.[b]
6 He made a colonnade fifty cubits long and thirty wide.[c] In front of it was a portico, and in front of that were pillars and an overhanging roof.
7 He built the throne hall, the Hall of Justice, where he was to judge,(D) and he covered it with cedar from floor to ceiling.[d](E)
---
New International Version (NIV)
Holy Bible, New International Version®, NIV® Copyright ©1973, 1978, 1984, 2011 by Biblica, Inc.® Used by permission. All rights reserved worldwide.