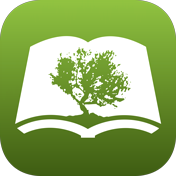 Olive Tree Bible App
---
1 Samuel 15:9

New International Version (NIV)
9 But Saul and the army spared(A) Agag and the best of the sheep and cattle, the fat calves[a] and lambs—everything that was good. These they were unwilling to destroy completely, but everything that was despised and weak they totally destroyed.
---
New International Version (NIV)
Holy Bible, New International Version®, NIV® Copyright ©1973, 1978, 1984, 2011 by Biblica, Inc.® Used by permission. All rights reserved worldwide.