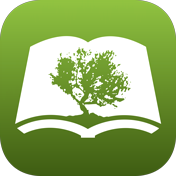 Olive Tree Bible App
---
1 Samuel 8:2-3

New International Version (NIV)
2 The name of his firstborn was Joel and the name of his second was Abijah,(A) and they served at Beersheba.(B) 3 But his sons(C) did not follow his ways. They turned aside(D) after dishonest gain and accepted bribes(E) and perverted(F) justice.
---
New International Version (NIV)
Holy Bible, New International Version®, NIV® Copyright ©1973, 1978, 1984, 2011 by Biblica, Inc.® Used by permission. All rights reserved worldwide.