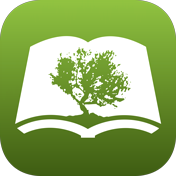 Olive Tree Bible App
---
1 Samuel 12:20-21

New International Version (NIV)
20 "Do not be afraid," Samuel replied. "You have done all this evil;(A) yet do not turn away from the Lord, but serve the Lord with all your heart. 21 Do not turn away after useless(B) idols.(C) They can do you no good, nor can they rescue you, because they are useless.
---
New International Version (NIV)
Holy Bible, New International Version®, NIV® Copyright ©1973, 1978, 1984, 2011 by Biblica, Inc.® Used by permission. All rights reserved worldwide.