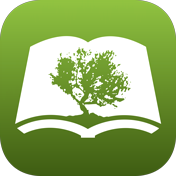 Olive Tree Bible App
---
2 Corinthians 1:8

New International Version (NIV)
8 We do not want you to be uninformed,(A) brothers and sisters,[a] about the troubles we experienced(B) in the province of Asia.(C) We were under great pressure, far beyond our ability to endure, so that we despaired of life itself.
---
New International Version (NIV)
Holy Bible, New International Version®, NIV® Copyright ©1973, 1978, 1984, 2011 by Biblica, Inc.® Used by permission. All rights reserved worldwide.