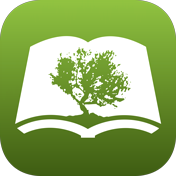 Olive Tree Bible App
---
2 Samuel 7:23-26

New International Version (NIV)
23 And who is like your people Israel(A)—the one nation on earth that God went out to redeem as a people for himself, and to make a name(B) for himself, and to perform great and awesome wonders(C) by driving out nations and their gods from before your people, whom you redeemed(D) from Egypt?[a] 24 You have established your people Israel as your very own(E) forever, and you, Lord, have become their God.(F)
25 "And now, Lord God, keep forever the promise(G) you have made concerning your servant and his house. Do as you promised, 26 so that your name(H) will be great forever. Then people will say, 'The Lord Almighty is God over Israel!' And the house of your servant David will be established(I) in your sight.
---
New International Version (NIV)
Holy Bible, New International Version®, NIV® Copyright ©1973, 1978, 1984, 2011 by Biblica, Inc.® Used by permission. All rights reserved worldwide.