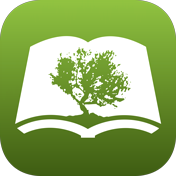 Olive Tree Bible App
---
Deuteronomy 24:10-11

New King James Version (NKJV)
10 "When you (A)lend your brother anything, you shall not go into his house to get his pledge. 11 You shall stand outside, and the man to whom you lend shall bring the pledge out to you.
---
New King James Version (NKJV)
Scripture taken from the New King James Version®. Copyright © 1982 by Thomas Nelson. Used by permission. All rights reserved.