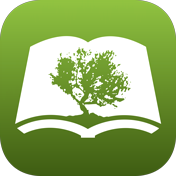 Olive Tree Bible App
---
Deuteronomy 12:2-3

New International Version (NIV)
2 Destroy completely all the places on the high mountains,(A) on the hills and under every spreading tree,(B) where the nations you are dispossessing worship their gods. 3 Break down their altars, smash(C) their sacred stones and burn(D) their Asherah(E) poles in the fire; cut down the idols of their gods and wipe out their names(F) from those places.
---
New International Version (NIV)
Holy Bible, New International Version®, NIV® Copyright ©1973, 1978, 1984, 2011 by Biblica, Inc.® Used by permission. All rights reserved worldwide.