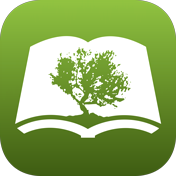 Olive Tree Bible App
---
Exodus 4:18-23

New King James Version (NKJV)
Moses Goes to Egypt
18 So Moses went and returned to (A)Jethro his father-in-law, and said to him, "Please let me go and return to my brethren who are in Egypt, and see whether they are still alive."
And Jethro said to Moses, (B)"Go in peace."
19 Now the Lord said to Moses in (C)Midian, "Go, return to (D)Egypt; for all the men who (E)sought your life are dead." 20 Then Moses (F)took his wife and his sons and set them on a donkey, and he returned to the land of Egypt. And Moses took (G)the rod of God in his hand.
21 And the Lord said to Moses, "When you go back to Egypt, see that you do all those (H)wonders before Pharaoh which I have put in your hand. But (I)I will harden his heart, so that he will not let the people go. 22 Then you shall (J)say to Pharaoh, 'Thus says the Lord: (K)"Israel is My son, (L)My firstborn. 23 So I say to you, let My son go that he may serve Me. But if you refuse to let him go, indeed (M)I will kill your son, your firstborn." ' "
---
New King James Version (NKJV)
Scripture taken from the New King James Version®. Copyright © 1982 by Thomas Nelson. Used by permission. All rights reserved.