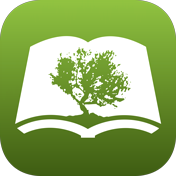 Olive Tree Bible App
---
Exodus 5:7-9

King James Version (KJV)
7 Ye shall no more give the people straw to make brick, as heretofore: let them go and gather straw for themselves.
8 And the tale of the bricks, which they did make heretofore, ye shall lay upon them; ye shall not diminish ought thereof: for they be idle; therefore they cry, saying, Let us go and sacrifice to our God.
9 Let there more work be laid upon the men, that they may labour therein; and let them not regard vain words.
---
King James Version (KJV)