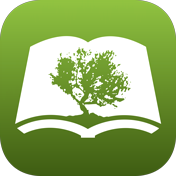 Olive Tree Bible App
---
Isaiah 46:1-7

New International Version (NIV)
Gods of Babylon
46 Bel(A) bows down, Nebo stoops low;
their idols(B) are borne by beasts of burden.[a]
The images that are carried(C) about are burdensome,
a burden for the weary.
2 They stoop and bow down together;
unable to rescue the burden,
they themselves go off into captivity.(D)
3 "Listen(E) to me, you descendants of Jacob,
all the remnant(F) of the people of Israel,
you whom I have upheld since your birth,(G)
and have carried(H) since you were born.(I)
4 Even to your old age and gray hairs(J)
I am he,(K) I am he who will sustain you.
I have made you and I will carry you;
I will sustain(L) you and I will rescue you.
5 "With whom will you compare me or count me equal?
To whom will you liken me that we may be compared?(M)
6 Some pour out gold from their bags
and weigh out silver on the scales;
they hire a goldsmith(N) to make it into a god,
and they bow down and worship it.(O)
7 They lift it to their shoulders and carry(P) it;
they set it up in its place, and there it stands.
From that spot it cannot move.(Q)
Even though someone cries out to it, it cannot answer;(R)
it cannot save(S) them from their troubles.
---
New International Version (NIV)
Holy Bible, New International Version®, NIV® Copyright ©1973, 1978, 1984, 2011 by Biblica, Inc.® Used by permission. All rights reserved worldwide.