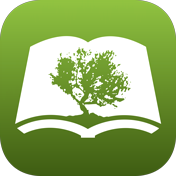 Olive Tree Bible App
---
Jeremiah 15

New International Version (NIV)
15 Then the Lord said to me: "Even if Moses(A) and Samuel(B) were to stand before me, my heart would not go out to this people.(C) Send them away from my presence!(D) Let them go! 2 And if they ask you, 'Where shall we go?' tell them, 'This is what the Lord says:
3 "I will send four kinds of destroyers(H) against them," declares the Lord, "the sword(I) to kill and the dogs(J) to drag away and the birds(K) and the wild animals to devour and destroy.(L) 4 I will make them abhorrent(M) to all the kingdoms of the earth(N) because of what Manasseh(O) son of Hezekiah king of Judah did in Jerusalem.
11 The Lord said,
19 Therefore this is what the Lord says:
---
New International Version (NIV)
Holy Bible, New International Version®, NIV® Copyright ©1973, 1978, 1984, 2011 by Biblica, Inc.® Used by permission. All rights reserved worldwide.