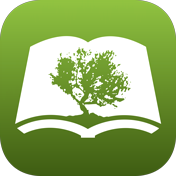 Olive Tree Bible App
---
John 4:46-50

New International Version (NIV)
46 Once more he visited Cana in Galilee, where he had turned the water into wine.(A) And there was a certain royal official whose son lay sick at Capernaum. 47 When this man heard that Jesus had arrived in Galilee from Judea,(B) he went to him and begged him to come and heal his son, who was close to death.
48 "Unless you people see signs and wonders,"(C) Jesus told him, "you will never believe."
49 The royal official said, "Sir, come down before my child dies."
50 "Go," Jesus replied, "your son will live."
The man took Jesus at his word and departed.
---
New International Version (NIV)
Holy Bible, New International Version®, NIV® Copyright ©1973, 1978, 1984, 2011 by Biblica, Inc.® Used by permission. All rights reserved worldwide.