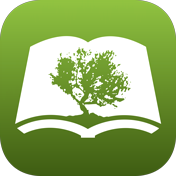 Olive Tree Bible App
---
Joshua 1:2-6

New International Version (NIV)
2 "Moses my servant is dead. Now then, you and all these people, get ready to cross the Jordan River(A) into the land(B) I am about to give to them(C)—to the Israelites. 3 I will give you every place where you set your foot,(D) as I promised Moses.(E) 4 Your territory will extend from the desert to Lebanon,(F) and from the great river, the Euphrates(G)—all the Hittite(H) country—to the Mediterranean Sea in the west.(I) 5 No one will be able to stand against you(J) all the days of your life. As I was with(K) Moses, so I will be with you; I will never leave you nor forsake(L) you. 6 Be strong(M) and courageous,(N) because you will lead these people to inherit the land I swore to their ancestors(O) to give them.
---
New International Version (NIV)
Holy Bible, New International Version®, NIV® Copyright ©1973, 1978, 1984, 2011 by Biblica, Inc.® Used by permission. All rights reserved worldwide.