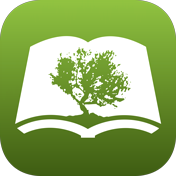 Olive Tree Bible App
---
Matthew 1:17-18

New International Version (NIV)
17 Thus there were fourteen generations in all from Abraham to David, fourteen from David to the exile to Babylon, and fourteen from the exile to the Messiah.
Joseph Accepts Jesus as His Son
18 This is how the birth of Jesus the Messiah came about[a]: His mother Mary was pledged to be married to Joseph, but before they came together, she was found to be pregnant through the Holy Spirit.(A)
---
New International Version (NIV)
Holy Bible, New International Version®, NIV® Copyright ©1973, 1978, 1984, 2011 by Biblica, Inc.® Used by permission. All rights reserved worldwide.