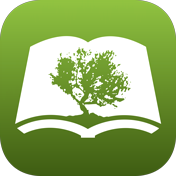 Olive Tree Bible App
---
Numbers 11:24-29

New King James Version (NKJV)
24 So Moses went out and told the people the words of the Lord, and he (A)gathered the seventy men of the elders of the people and placed them around the tabernacle. 25 Then the Lord came down in the cloud, and spoke to him, and took of the Spirit that was upon him, and placed the same upon the seventy elders; and it happened, (B)when the Spirit rested upon them, that (C)they prophesied, [a]although they never did so again.
26 But two men had remained in the camp: the name of one was Eldad, and the name of the other Medad. And the Spirit rested upon them. Now they were among those listed, but who (D)had not gone out to the tabernacle; yet they prophesied in the camp. 27 And a young man ran and told Moses, and said, "Eldad and Medad are prophesying in the camp."
28 So Joshua the son of Nun, Moses' assistant, one of his choice men, answered and said, "Moses my lord, (E)forbid them!"
29 Then Moses said to him, "Are you [b]zealous for my sake? (F)Oh, that all the Lord's people were prophets and that the Lord would put His Spirit upon them!"
---
New King James Version (NKJV)
Scripture taken from the New King James Version®. Copyright © 1982 by Thomas Nelson. Used by permission. All rights reserved.