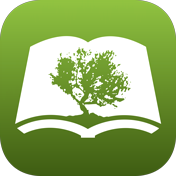 Olive Tree Bible App
---
Psalm 36:1-4

New International Version (NIV)
Psalm 36[a]
For the director of music. Of David the servant of the

Lord

.
1 I have a message from God in my heart
concerning the sinfulness of the wicked:[b](A)
There is no fear(B) of God
before their eyes.(C)
2 In their own eyes they flatter themselves
too much to detect or hate their sin.(D)
3 The words of their mouths(E) are wicked and deceitful;(F)
they fail to act wisely(G) or do good.(H)
4 Even on their beds they plot evil;(I)
they commit themselves to a sinful course(J)
and do not reject what is wrong.(K)
---
New International Version (NIV)
Holy Bible, New International Version®, NIV® Copyright ©1973, 1978, 1984, 2011 by Biblica, Inc.® Used by permission. All rights reserved worldwide.