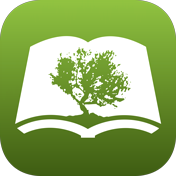 Olive Tree Bible App
---
Romans 15:8-12

New International Version (NIV)
8 For I tell you that Christ has become a servant of the Jews[a](A) on behalf of God's truth, so that the promises(B) made to the patriarchs might be confirmed 9 and, moreover, that the Gentiles(C) might glorify God(D) for his mercy. As it is written:
10 Again, it says,
11 And again,
12 And again, Isaiah says,
---
New International Version (NIV)
Holy Bible, New International Version®, NIV® Copyright ©1973, 1978, 1984, 2011 by Biblica, Inc.® Used by permission. All rights reserved worldwide.