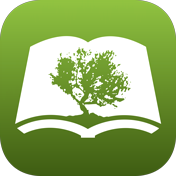 Olive Tree Bible App
---
Zephaniah 2:3

Expanded Bible (EXB)
3 ·Come to [Seek] the Lord, all you who are ·not proud [humble; meek],
who obey his ·laws [commands].
·Do what is right [Seek righteousness]. ·Learn [Seek] to be humble.
Maybe you will ·escape [be protected; L be hidden]
on the day the Lord shows his anger.
---
Expanded Bible (EXB)
The Expanded Bible, Copyright © 2011 Thomas Nelson Inc. All rights reserved.