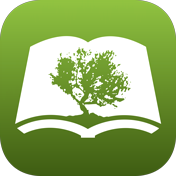 Olive Tree Bible App
---
Zephaniah 3:15

Expanded Bible (EXB)
15 The Lord has ·stopped punishing you [taken away your judgments];
he has ·sent [swept; cleared; turned] your enemies away.
The King of Israel, the Lord, is with you;
you will never again be afraid of ·being harmed [disaster; evil].
---
Expanded Bible (EXB)
The Expanded Bible, Copyright © 2011 Thomas Nelson Inc. All rights reserved.