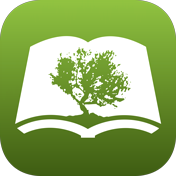 Olive Tree Bible App
---
Zephaniah 3:19

Expanded Bible (EXB)
19 At that time I will ·punish [L deal with]
all those who ·harmed [oppressed] you.
I will ·save my people who cannot walk [rescue the lame]
and gather ·my people who have been thrown out [the scattered; C perhaps shepherd imagery].
I will give them praise and ·honor [fame; renown]
in every place where they were shamed.
---
Expanded Bible (EXB)
The Expanded Bible, Copyright © 2011 Thomas Nelson Inc. All rights reserved.