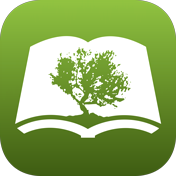 Olive Tree Bible App
---
Zephaniah 3:20

Expanded Bible (EXB)
20 At that time I will gather you;
at that time I will ·bring you back home [gather you].
I will give you ·honor [fame; renown] and praise
·from people everywhere [L among all the peoples/nations of the earth]
when I ·make things go well again for you [restore your fortunes; or return your exiles],
·as you will see with your own [L before your] eyes," says the Lord.
---
Expanded Bible (EXB)
The Expanded Bible, Copyright © 2011 Thomas Nelson Inc. All rights reserved.