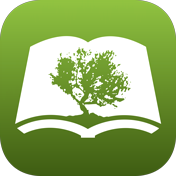 Olive Tree Bible App
---
1 Kings 8:41-43

New King James Version (NKJV)
41 "Moreover, concerning a foreigner, who is not of Your people Israel, but has come from a far country for Your name's sake 42 (for they will hear of Your great name and Your (A)strong hand and Your outstretched arm), when he comes and prays toward this temple, 43 hear in heaven Your dwelling place, and do according to all for which the foreigner calls to You, (B)that all peoples of the earth may know Your name and (C)fear You, as do Your people Israel, and that they may know that this temple which I have built is called by Your name.
---
New King James Version (NKJV)
Scripture taken from the New King James Version®. Copyright © 1982 by Thomas Nelson. Used by permission. All rights reserved.