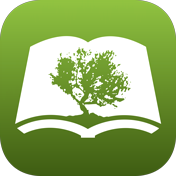 Olive Tree Bible App
---
1 Corinthians 10:1-2

New King James Version (NKJV)
Old Testament Examples
10 Moreover, brethren, I do not want you to be unaware that all our fathers were under (A)the cloud, all passed through (B)the sea, 2 all were baptized into Moses in the cloud and in the sea,
---
New King James Version (NKJV)
Scripture taken from the New King James Version®. Copyright © 1982 by Thomas Nelson. Used by permission. All rights reserved.