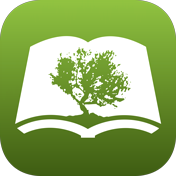 Olive Tree Bible App
---
2 Samuel 15:5-6

New International Version (NIV)
5 Also, whenever anyone approached him to bow down before him, Absalom would reach out his hand, take hold of him and kiss him. 6 Absalom behaved in this way toward all the Israelites who came to the king asking for justice, and so he stole the hearts(A) of the people of Israel.
---
New International Version (NIV)
Holy Bible, New International Version®, NIV® Copyright ©1973, 1978, 1984, 2011 by Biblica, Inc.® Used by permission. All rights reserved worldwide.