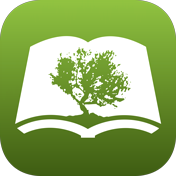 Olive Tree Bible App
---
Ecclesiastes 8:12-13

New International Version (NIV)
12 Although a wicked person who commits a hundred crimes may live a long time, I know that it will go better(A) with those who fear God,(B) who are reverent before him.(C) 13 Yet because the wicked do not fear God,(D) it will not go well with them, and their days(E) will not lengthen like a shadow.
---
New International Version (NIV)
Holy Bible, New International Version®, NIV® Copyright ©1973, 1978, 1984, 2011 by Biblica, Inc.® Used by permission. All rights reserved worldwide.