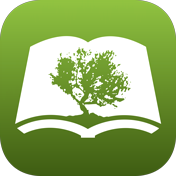 Olive Tree Bible App
---
Isaiah 11:2-3

New International Version (NIV)
2 The Spirit(A) of the Lord will rest on him—
the Spirit of wisdom(B) and of understanding,
the Spirit of counsel and of might,(C)
the Spirit of the knowledge and fear of the Lord—
3 and he will delight in the fear(D) of the Lord.
---
New International Version (NIV)
Holy Bible, New International Version®, NIV® Copyright ©1973, 1978, 1984, 2011 by Biblica, Inc.® Used by permission. All rights reserved worldwide.