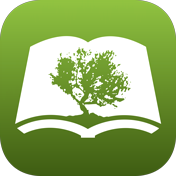 Olive Tree Bible App
---
Leviticus 12:6-8

New King James Version (NKJV)
6 (A)'When the days of her purification are fulfilled, whether for a son or a daughter, she shall bring to the priest a (B)lamb [a]of the first year as a burnt offering, and a young pigeon or a turtledove as a (C)sin offering, to the door of the tabernacle of meeting. 7 Then he shall offer it before the Lord, and make [b]atonement for her. And she shall be clean from the flow of her blood. This is the law for her who has borne a male or a female.
8 (D)'And if she is not able to bring a lamb, then she may bring two turtledoves or two young pigeons—one as a burnt offering and the other as a sin offering. (E)So the priest shall make atonement for her, and she will be [c]clean.' "
---
New King James Version (NKJV)
Scripture taken from the New King James Version®. Copyright © 1982 by Thomas Nelson. Used by permission. All rights reserved.