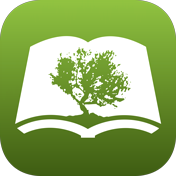 Olive Tree Bible App
---
Leviticus 5:7

New King James Version (NKJV)
7 (A)'If he is not able to bring a lamb, then he shall bring to the Lord, for his trespass which he has committed, two (B)turtledoves or two young pigeons: one as a sin offering and the other as a burnt offering.
---
New King James Version (NKJV)
Scripture taken from the New King James Version®. Copyright © 1982 by Thomas Nelson. Used by permission. All rights reserved.