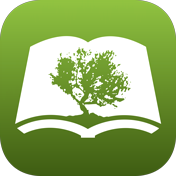 Olive Tree Bible App
---
Ephesians 6:5-8

New International Version (NIV)
5 Slaves, obey your earthly masters with respect(A) and fear, and with sincerity of heart,(B) just as you would obey Christ.(C) 6 Obey them not only to win their favor when their eye is on you, but as slaves of Christ,(D) doing the will of God from your heart. 7 Serve wholeheartedly, as if you were serving the Lord, not people,(E) 8 because you know that the Lord will reward each one for whatever good they do,(F) whether they are slave or free.
---
New International Version (NIV)
Holy Bible, New International Version®, NIV® Copyright ©1973, 1978, 1984, 2011 by Biblica, Inc.® Used by permission. All rights reserved worldwide.