Die Bybel 1983-vertaling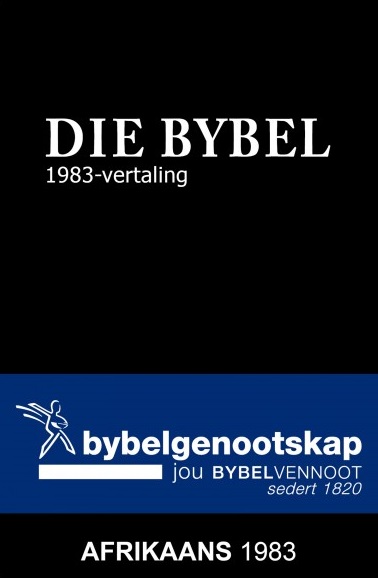 Tell Someone
Available for: iPad, iPhone, Android, Mac, and Windows.
Die Bybel 1983-vertaling
Publisher: Bible Society of South Africa
Publisher: Bible Society of South Africa
Afrikaans originated from Dutch and was developed on the African Continent by Dutch settlers and their indentured workers. It is widely spoken today in South Africa and Namibia. Today, the Afrikaans Bible is published by the Bible Society of South Africa, which has distributed almost 10 million copies in various editions. The first book of the Bible was translated into Afrikaans in 1878. By 1933 the first Afrikaans Bible was published. The latest Afrikaans translation was published in 1983. This download includes the 1983 version of the Afrikaans Bible.
In 1968 word daar besluit dat die tyd ryp was vir 'n nuwe vertaling van die Bybel in Afrikaans en op 2 Desember 1983 word die 1983-vertaling bekendgestel.
ISBN: 9781500000097