BHS - Biblia Hebraica Stuttgartensia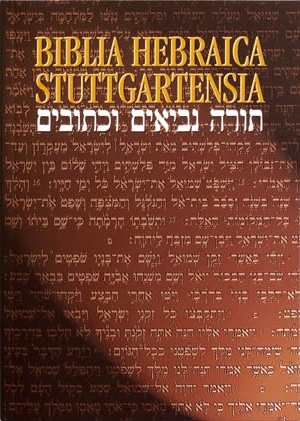 Tell Someone
Available for: iPad, iPhone, Android, Mac, and Windows.
BHS - Biblia Hebraica Stuttgartensia
Publisher: German Bible Society
Publisher: German Bible Society
The Biblia Hebraica Stuttgartensia (BHS) is the most widely used scholarly text of the Hebrew Bible. This text was originally edited by Karl Elliger and Wilhelm Rudolph in cooperation with numerous other scholars, and the revised 5th edition from 1997 was prepared by Adrian Schenker. It is based on the St. Petersburg Public Library manuscript B19a (the so-called Leningrad Codex).
Our electronic edition of this text uses the beautiful Ezra SIL font, which is based on the font used in the printed edition of the BHS. The Bible Study App also supports a unique method of displaying the Hebrew fonts without having to install them.
This product does not contain parsing information. If you would like this feature, see also BHS (Biblia Hebraica Stuttgartensia) With Westminster Morphology and BDB Lexicon.
ISBN: 9781500000479
Create an Olive Tree Account
Sign Into Your Olive Tree Account