Reina Valera 1995 - RVR1995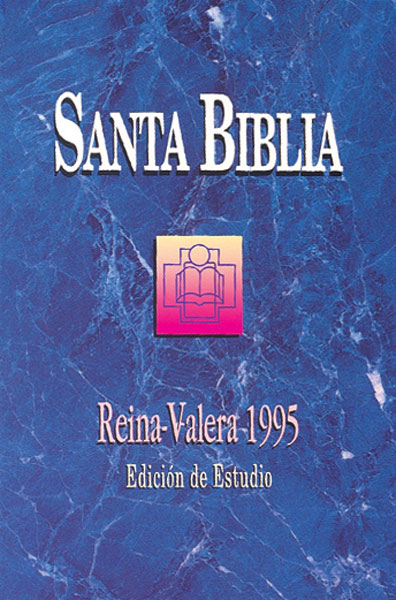 Tell Someone
Available for: iPad, iPhone, Android, Mac, and Windows.
Reina Valera 1995 - RVR1995
Publisher: United Bible Societies
Publisher: United Bible Societies
La Biblia de cabecera del pueblo evangélico en América Latina desde hace más de cuatro siglos es la clásica y hermosa traducción Reina-Valera, ahora en su revisión 1995 preparada por Sociedades Bíblicas Unidas. Realizada por destacados biblistas y más de cien revisores hispanoamericanos. La nueva revisión Reina-Valera 95 sustituye las palabras en desuso e incorpora prácticas ortográficas modernas para darle más fluidez y comprensión al mensaje.
The Spanish Reina-Valera in a 1995 edition prepared by the United Bible Societies is a revision of the classic and beautiful Reina-Valera translation which has been the principal Bible of evangelicals throughout Latin America for over four centuries. It was revised by outstanding biblicists and over one hundred Hispanic American reviewers. The new Reina-Valera 95 revision replaces words now in disuse and incorporates modern orthographic practices so as to give fluidity and comprehension to its message.
Create an Olive Tree Account
Sign Into Your Olive Tree Account