IVP Bundle - Practical Advice for Sickness, Troubles, and Time Management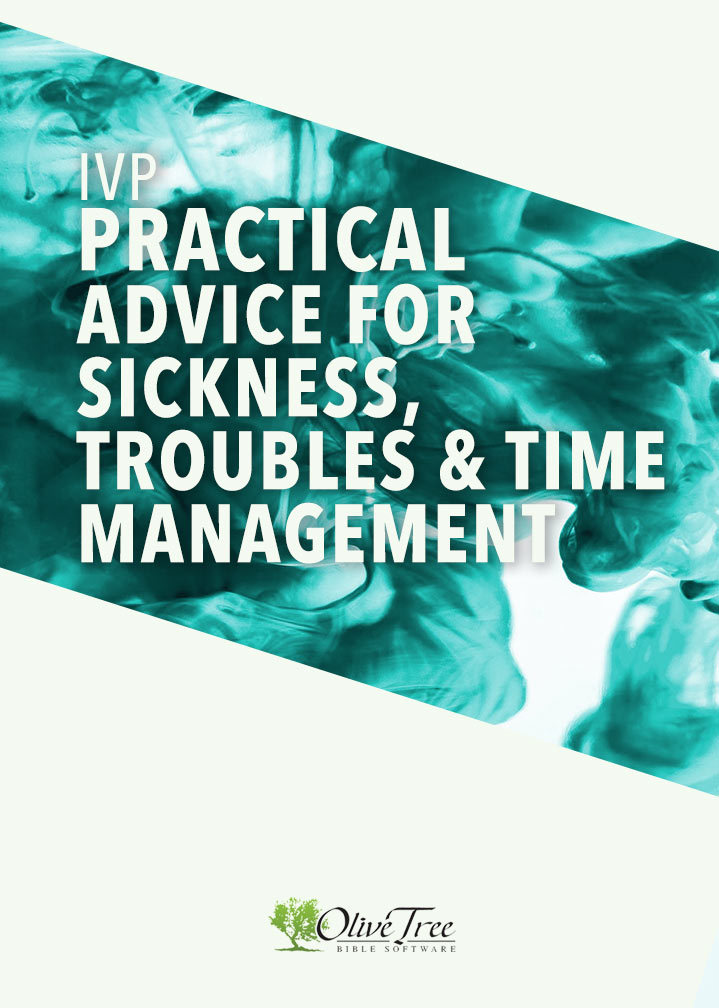 Tell Someone
Available for: iPad, iPhone, Android, Mac, and Windows.
IVP Bundle - Practical Advice for Sickness, Troubles, and Time Management
Publisher: InterVarsity Press (IVP)
Publisher: InterVarsity Press (IVP)
How Can I Pray When I'm Sick?

What should you do when serious illness strikes? What steps can you take to pursue healing? How can you approach God in prayer when you are sick? Douglas Connelly has gleaned from the biblical record five steps that every Christian should take during illness. These steps of obedience and faith acknowledge both God's sovereign power over us and his ability to meet our deepest needs: pray for God's healing, seek medical help, confess any known sin in your life, ask to be anointed, rest fully in God's care. Douglas Connelly is senior pastor at Parkside Community Church in Sterling Heights, Michigan. A writer and speaker, Connelly has written numberous books and Bible study guides.

Finding God in the Storms of Life, by Bill Hybels

Any number of surprises can turn a happy life into a nightmare, challenging your most foundational expectations about life. But God's Spirit still hovers over the waters of your troubles, and you can find the comfort of his presence even when storm clouds obscure your vision. Bill Hybels, senior pastor of Willow Creek Community Church and author of The God You're Looking For (Thomas Nelson), has experienced storms in his own life and as he has ministered to others. He brings pastoral wisdom and sensitivity to the issue of suffering and evil. Hybels encourages you to bring your troubling experiences to God, to let God secure you to himself and deliver you through every storm of life.

Tyranny of the Urgent, by Charles E. Hummel

This best selling booklet, now revised and expanded, offers ideas and illustrations for effective time management. Hummel was formerly director of faculty ministries for InterVarsity Christian Fellowship and president of Barrington College in Rhode Island, and was the author of numerous books and Bible studies.
Create an Olive Tree Account
Sign Into Your Olive Tree Account