God of All Comfort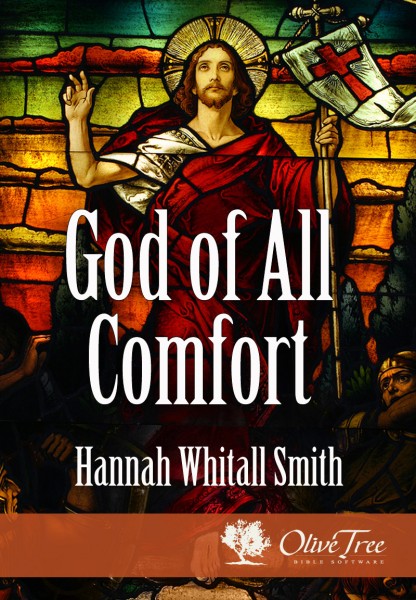 Tell Someone
Available for: iPad, iPhone, Android, Mac, and Windows.
God of All Comfort
Publisher: CCEL
Publisher: CCEL
In this message of strength and encouragement for everyone living the life of faith, Hannah Whitall Smith shows how you can become better acquainted with God and experience all that He has for you. How you can... Gain joy and peace in your life, Discover the character of God, Trust God completely with your life, Transform your life into one of unwavering faith, Remove all fear from your life, Have all your needs supplied, Allow God to fight for you, Christians are God's cherished dwelling place. With this knowledge you can know that God is ready to hold, protect, comfort, and give you victory throughout your walk with Him.
Hannah Whitall Smith was a Quaker born in Philadelphia in 1832. Her life expressed the joy that is found in complete surrender. The "secret" to a happy life, according to Whitall Smith, is to trust implicitly in the promises of the Bible. Her goal was not to impress the scholar, but to elevate the simple man or woman who longed for a more consecrated way of living. Deeply practical, her writings deal directly with the day-to-day struggles of ordinary people. Hannah Whithall Smith died in 1911.