Of Prayer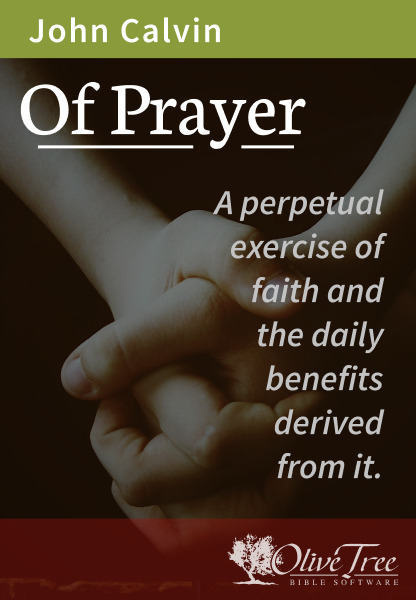 Tell Someone
Available for: iPad, iPhone, Android, Mac, and Windows.
Of Prayer
Publisher: CCEL
Publisher: CCEL
Of Prayer - A perpetual exercise of faith and the daily benefits derived from it. Calvin's exhaustive comments and affirmation of the reality of prayer in the believers life and living.
John Calvin (July 10, 1509 – May 27, 1564) was an important French Christian theologian during the Protestant Reformation and is the namesake of the system of Christian theology called Calvinism.
Create an Olive Tree Account
Sign Into Your Olive Tree Account