Madame Guyon's Autobiography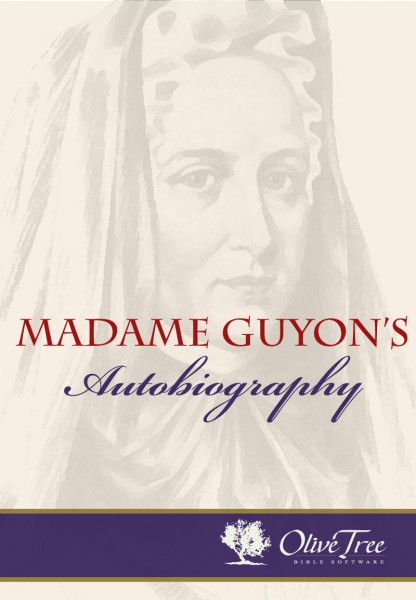 Tell Someone
Available for: iPad, iPhone, Android, Mac, and Windows.
Madame Guyon's Autobiography
Publisher: CCEL
Publisher: CCEL
Madam Guyon is a heretic to some, but a saint to others. Living at a time when being charged as heretic was a matter of civil law, Madam Guyon was imprisoned and persecuted for her unyielding stance against the religious authorities in France. Guyon wrote her autobiography while being held at the infamous Bastille. Often associated with the Quietist movement, Guyon advocated mystical experience as a means of growing closer to God. Many would consider her view of the church paradoxical. Guyon taught the Reformation principles of sola gracia and sola fide while she clung to the Roman Catholic Church, even as she was persecuted for her theology. Is Madam Guyon a heretic or a saint? Read her autobiography and decide for yourself.
Create an Olive Tree Account
Sign Into Your Olive Tree Account