7 Practices of Effective Ministry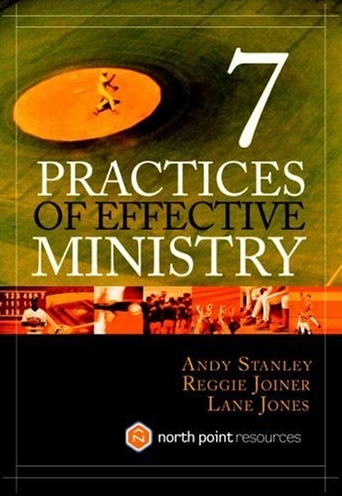 Tell Someone
Available for: iPad, iPhone, Android, Mac, and Windows.
7 Practices of Effective Ministry
Publisher: Multnomah Publishers
Publisher: Multnomah Publishers
7 Practices of Effective Ministry by Andy Stanley, Reggie Joiner and Lane Jones is a powerful resource for church leaders, elders and laymen. This eBook provides church leaders "with a new lens through which to evaluate your current programs and any you may be considering." Absent from this eBook are any claims about what programs or strategies a church should have; instead, 7 Practices of Effective Ministry outlines methods to evaluate the effectiveness of a church's programs and strategies. The first part of this eBook opens with a fictional story about an overwhelmed pastor abandoning an elders' meeting for a baseball game and the seven lessons he learns there from a businessman. The second part expands on each of these seven lessons, applying them to church practices and providing questions to stimulate thought and discussion. These clear, precise practices can transform a ministry into a successful team.
Andy Stanley pastors North Point Community Church (median age about 30) in the suburbs of Atlanta, Georgia. He is a best-selling author (The Next Generation Leader and Am I Good Enough - both available as eBooks from Olive Tree), and has based a significant portion of his ministry on mentoring leaders.
Create an Olive Tree Account
Sign Into Your Olive Tree Account