Pierced by the Word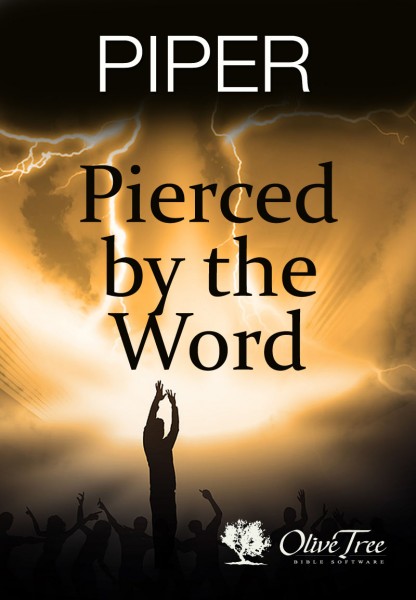 Tell Someone
Available for: iPad, iPhone, Android, Mac, and Windows.
Pierced by the Word
Publisher: Multnomah Publishers
Publisher: Multnomah Publishers
"The voice of the Lord...strips the forest bare" (Psalms 29:9). The power of the Word of God is awesome and fierce but also full of promise and hope. In the 31 meditations in Pierced by the Word, an eBook by John Piper, the full range of the power of the Word of God is revealed. In chapters ranging in topics from "How to Drink Orange Juice to the Glory of God" to "How to Be a Refuge for Your Children," Piper weaves a common thread of the transforming Word of God. "Yes, the Word pierces. And there is pain. But for those who trust in the living Word, Jesus Christ, all the piercing will be pleasant in the end." Together, these meditations will lead readers into an understanding of God that is deeper and fuller than ever before. Above all, they will show how God's Word can change every part of our lives.
John Piper, Pastor for Preaching and Vision at Bethlehem Baptist Church in Minneapolis, Minnesota, since 1980, is a respected theologian and author. He is the author of over 30 books, of which more than two million copies have sold.
Create an Olive Tree Account
Sign Into Your Olive Tree Account