What Jesus Demands From the World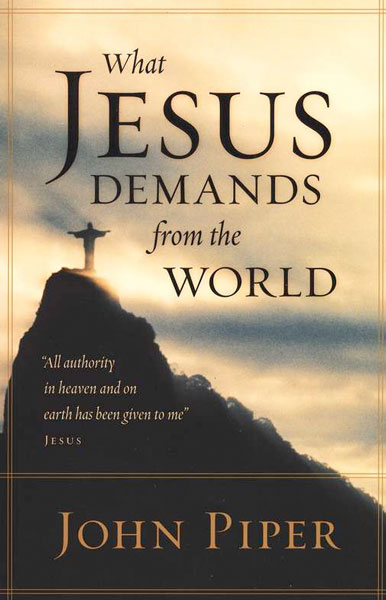 Tell Someone
Available for: iPad, iPhone, Android, Mac, and Windows.
What Jesus Demands From the World
Publisher: Crossway
Publisher: Crossway
The four Gospels are filled with demands straight from the mouth of Jesus Christ. These demands are Jesus' way of showing us who he is and what he expects of us. They are not the harsh demands of a taskmaster. For example, the demand that we come to Jesus is like the demand of a father to his child in a burning window, "Jump to me!" Or like the demand of a loving husband to an unfaithful wife, "Come home!" What Jesus demands from the world can be summed up as: "Trust and treasure me above all." This is good news!
In What Jesus Demands from the World, John Piper has gathered many of Jesus' commands from the four Gospels. He begins with an introduction that puts them in a redemptive-historical context, then concisely examines each one. The result is an accessible introduction for thoughtful inquirers and new believers, as well as deep meditations for veteran believers.
Create an Olive Tree Account
Sign Into Your Olive Tree Account