Govett on Philippians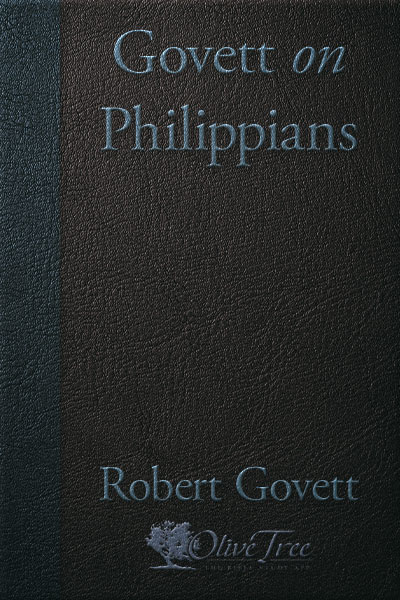 Tell Someone
Available for: iPad, iPhone, Android, Mac, and Windows.
Govett on Philippians
Publisher: Schoettle Publishing Co
Publisher: Schoettle Publishing Co
Mr. Govett's unique writing style was not only applicable to the late 1800's, the era in which he wrote, but his overview of scripture seems to transcend the pages of time, and brings to understanding the meaningfulness of God's Word for today.
The epistle to the Philippians is designed to move the new believer forward in the faith and hope of the Gospel, both in knowledge and practice, till the coming of Christ and seeking a place in the glory of the His millennial kingdom.
Create an Olive Tree Account
Sign Into Your Olive Tree Account