A Survey of the New Testament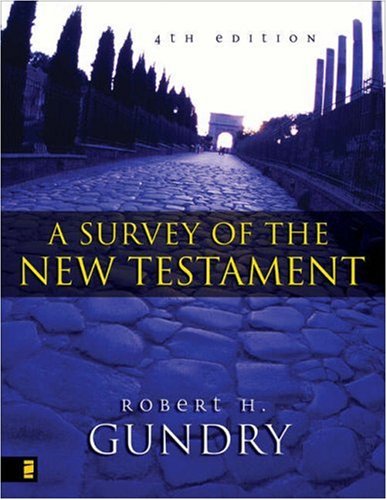 Tell Someone
Available for: iPad, iPhone, Android, Mac, and Windows.
A Survey of the New Testament
Publisher: Zondervan
Publisher: Zondervan
Now in the 4th edition, this widely-used guide to the New Testament covers everything from the cultural and historical background of the New Testament to the textual and historical criticisms of interpretations of the books of the New Testament itself. Useful for the beginner in New Testament studies as well as for the lifelong scholar of New Testament literature.
Additionally, this edition features:
Dozens more photos, charts, and improved maps
Chapters that begin with an outline of study goals and end with overview, summary, and a comprehensive study-guide
Outlines, section headings, subheadings, and bolded items make it easy to follow structure of discussion
Phonetic pronunciations for unfamiliar names and terms
Breakout quotations that cite ancient, nonbiblical literature
Discussion questions on the contemporary relevance of the New Testament
Comprehensive bibliographies
ISBN: 9780310495024
Create an Olive Tree Account
Sign Into Your Olive Tree Account