Blue Like Jazz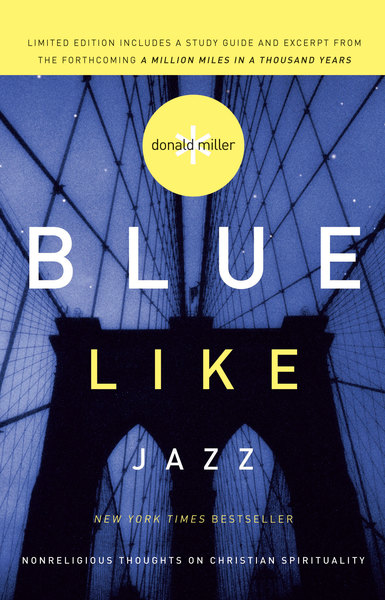 Tell Someone
Available for: iPad, iPhone, Android, Mac, and Windows.
Blue Like Jazz
Publisher: Thomas Nelson
Publisher: Thomas Nelson
Like the subtitle suggests (Nonreligious Thoughts on Christian Spirituality) Donald Miller's Blue Like Jazz, is a compilation of his thoughts while he undertakes a spiritual journey to find a culturally relevant and "nonreligious" God.
This memoir-like collection of short essays grapples with the paradoxes of the Christian faith, and offers a postmodern take on the evangelical presentation of the Gospel. Miller's story-telling is entertaining, witty and poignant as he relives the struggles and triumphs of his faith.
ISBN: 9781418529949