To the Work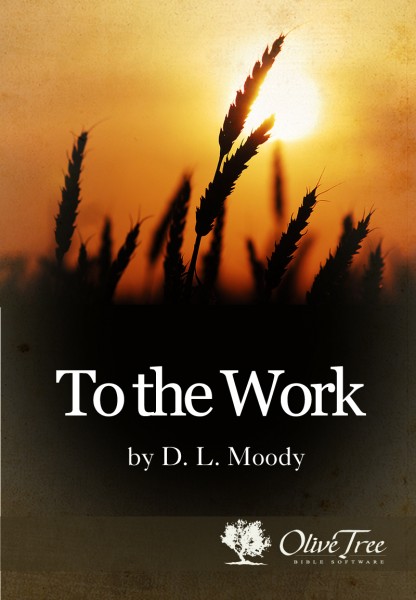 Tell Someone
Available for: iPad, iPhone, Android, Mac, and Windows.
To the Work
Publisher: Olive Tree
Publisher: Olive Tree
In To the Work!, D. L. Moody states, "It is far better to get a hundred men to work than to do the work oneself." That is the goal of this classic book; to encourage believers in the work of the kingdom in order to see movement in the church. Moody draws from the Bible and his own personal observations in order to instill a sense of enthusiasm and urgency in his readers.
Create an Olive Tree Account
Sign Into Your Olive Tree Account