Count Your Blessings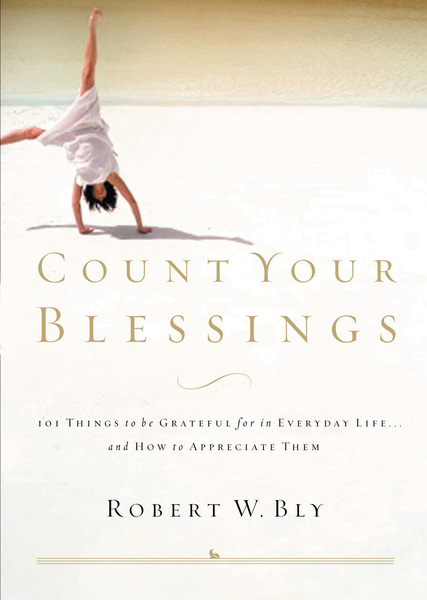 Tell Someone
Available for: iPad, iPhone, Android, Mac, and Windows.
Count Your Blessings
Publisher: Thomas Nelson
Publisher: Thomas Nelson
As a child, when Robert Bly skinned his knee, his mother would always remind him to count his blessings because the injury could be worse. At the time, he found it irritating, but as an adult, he has realized the wisdom of her approach. Moreover, he has learned that in the overwhelming majority of cases, the sum of our blessings is greater than the sum of our problems. With that in mind, he offers
Count Your Blessings
, a fascinating mix of more than 100 often overlooked blessings-from the seemingly trivial to the highly significant. The brief entries-on subjects such as anesthesia, flowers, opposable thumbs, and Post-it Notes-are accompanied by a unique self-scoring system that allows the reader to see in mathematical terms that the blessings in our lives almost always outnumber the misfortunes. Readers will experience an increasing level of gratitude as they are reminded of the everyday items and experiences that make life more enjoyable and satisfying.
ISBN: 9781418557669
Create an Olive Tree Account
Sign Into Your Olive Tree Account